Staging Steps to Take to Ensure Your Home is Ready to Sell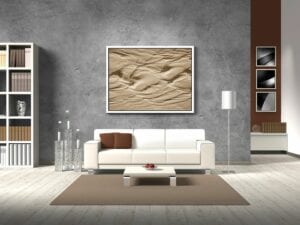 When it's time to sell your home, it's also time to stage it for prospective buyers. What does that entail? Less work than you think. The key is to do the right kinds of things to make your home appeal to the greatest number of people as possible. It's about transforming the house from a place you call home to an attractive property where others can picture their future life. Here are a few staging steps to ensure your home is ready to sell.
Depersonalize your house the right way.
Depersonalizing a home isn't about turning everything upside down and starting from scratch. Instead, it's about taking the "you" out of the home. You'll want to temporarily store or relocate things like planning calendars, family photos, unusual wall art, framed certificates and awards, exercise equipment, toys, and any other personal clutter you can locate. As Angie's List explains, those things that make you feel at home can be real turnoffs to potential buyers.
Remember to leave some generic items on walls to prevent the walls from feeling bare. Standard paintings of landscapes or framed photos of nature scenes are a good way to give potential buyers a feel for what might work on the walls. The trick is to keep things generic so that there's a neutral feel to your home. This makes it easier for people to imagine what their own stuff will look like in the space.
Take some expert-quality photographs.
Open houses aren't the only opportunity to attract buyers to your listing. With Real Estate Websites, you can post photos of your home online to increase the number of interested homebuyers. As these photos will be the determining factor for many people, make sure they're of expert-quality. If you don't have the expertise yourself, feel free to hire a professional.
The fees for a professional staging photographer are quite reasonable, and what you spend on pictures can come back to you many times over via a higher selling price. RISMedia notes you're also more likely to sell your home faster if you have a nice portfolio of photos to boost interest online. It's a small investment that will go a long way in snagging a great offer.
Attend other open houses in your area.
 Showing up to other open houses in your local area can be a productive way of generating inspiration and direction for your own staging. By visiting more than one open house, you'll learn which staging tactics were effective and which were a waste of time and energy. Make sure to keep an eye out for the reactions of other visitors to see how they respond to the open houses.
When you return home, you should have a full list of ideas for improving your home's staging. Maybe you liked some of the natural lighting strategies used at an open house down the road. Perhaps you learned that focusing on one anchor room is a great strategy to generate interest from guests. This reconnaissance is all about gaining inspiration from other open houses to help inform your staging strategy.
Give your house a thorough cleaning.
 Don't become too overwhelmed with the larger picture to forget about some of the minor details that complete your home's staging look. No amount of decluttering or depersonalization will be able to make a dirty home look appealing. Shake off that duster, unwind that vacuum, and take out that glass cleaner; give your home a thorough cleaning that would make spring jealous.
Staging a home is a chance for you to show others why your house is something that can be cherished and loved. Part of this process is creating a more neutral environment where potential buyers can picture their future life. Go the extra mile with staging, and it's sure to result in a better selling price.
Provided by Alice Robertson